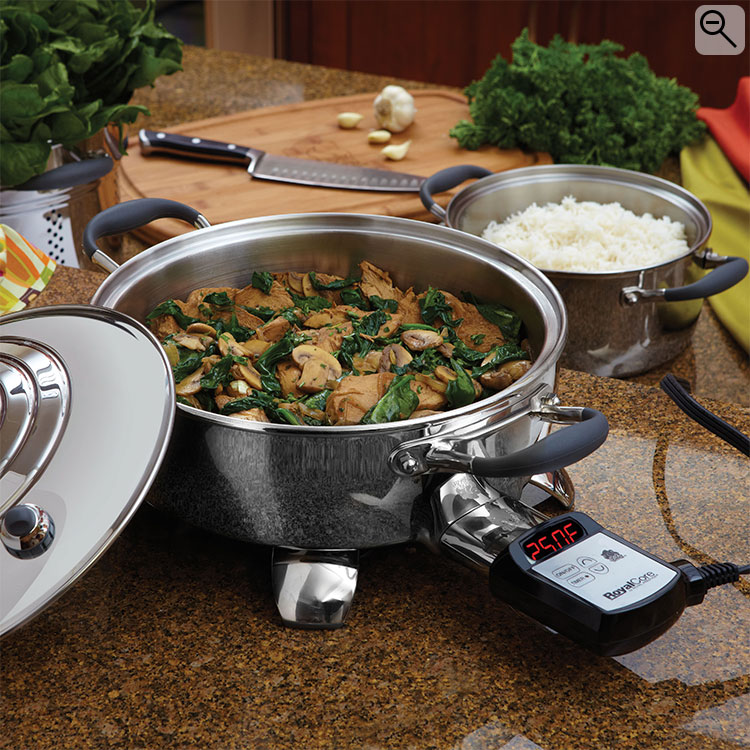 Product Overview
Our Electric Skillet digitally adjusts the temperature —you will be able to cook delicious recipes without spending as much time in the kitchen.
Product Features
SUPER SIZE

4-quart capacity

SUPER CONVENIENT

Its Digital Probe features:

More precise temperature settings
Timer capability to shut the unit off automatically
Audible tones to indicate when set temperature is achieved or cooking time has ended

SUPER VERSATILE

Take it to a gathering or party
Just plug it in!
Works great as a slow cooker
Use with a Dome Cover for stack cooking
Care and Use Videos
Be sure to visit our Care and Use page for our complete collection of online care and use videos.