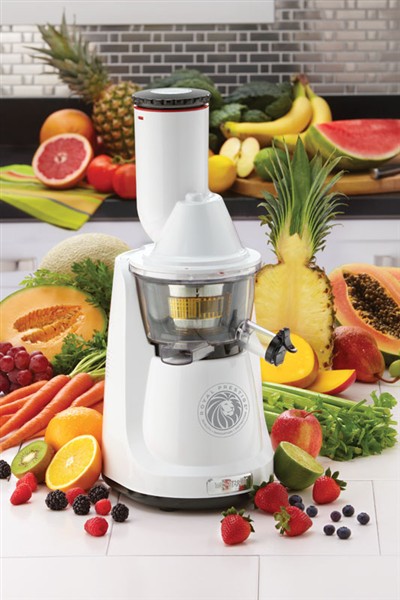 Product Features
UltraSqueezer™: Squeezes fruits and vegetables efficiently. Maximizes extraction, and reduces waste of ingredients.
More powerful motor: 240 watts of power, for a more efficient juice extraction.
Wider hopper: It is not necessary to cut fruits and vegetables into small pieces.
Smart Cap: Allows to serve juices when containers are full, to avoid unnecessary spills.
Incomparable versatility: Besides squeezing juices and vegetables, it can also prepare soups, sauces and more.
Care and Use Videos 
Be sure to visit our Care and Use page for our complete collection of online care and use videos.